Transman stops taking Testosterone to get pregnant after finding out his partner can never have a child
A Trans man , Caleb Bolden, who was forced to stop taking Testosterone had discovered that his partner could never have a baby because the eggs she produces are immature.
Caleb who comes from Chatteris, UK, started his transition 6 years ago at the same time he began trying to have a child with his partner, Niamh Bolden.
niamh suffered three miscarriages and also a stillbirth of twins at 23-27weeks before she was told that she can never have a child again.
She was also advised to pay a sum of £7,000 for her to have a private fertility treatment.
Rather than paying the money, caleb stopped taking his testosterone drugs and offered to get pregnant.
Six months later, he got pregnant using a sperm donor he found on social media.
Depsite suffering gender dysphoria, Caleb stated that he loves being a dad and will do it again. 
"Coming off testosterone was a rocky road as I had so many hormones going around my body. 
"It was soul destroying. Transitioning was something I knew I wanted to do from a young age. But I knew for myself and my partner it was something we had always wanted and I wanted to give it a shot. 
"When it's age-appropriate, I will tell her the things that are relevant. I want other trans people to know it's OK to carry a child. We're no different to any other person, just because we were born a biologically different sex, it doesn't mean we should have to worry or lock ourselves away." caleb said
I don't have plans stopping getting fillers, I still want it bigger
Self proclaimed doll, Angel Bimbo has revealed that he spent a whooping sum of $100,000 to get a perfect plastic surgery. 
The 24yr old mexican born and raised said he saw his life completely changing after moving to sunset miami where his plastic surgery journey began.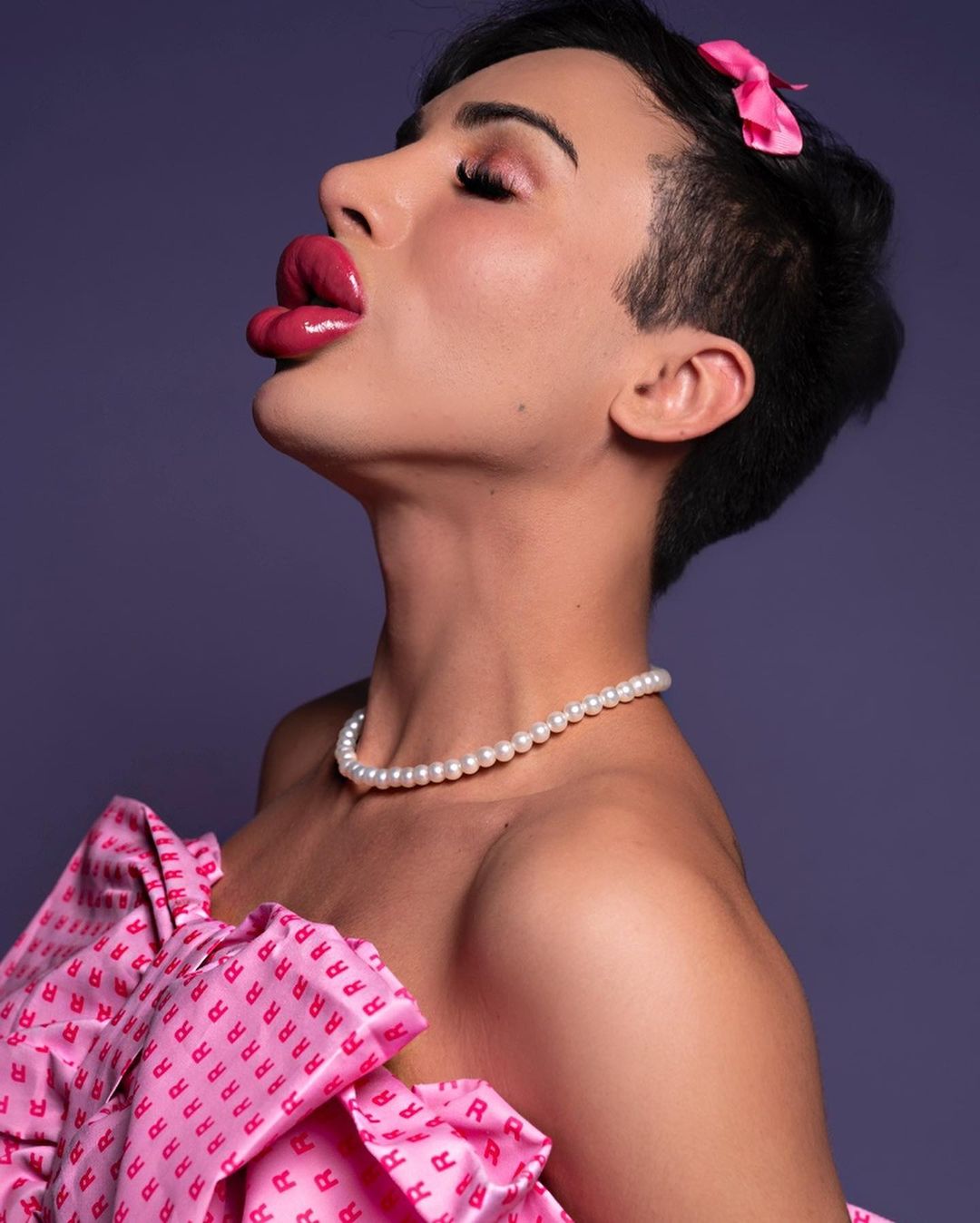 "I love the attention. When people look at me, it turns me on. I'm totally addicted to plastic surgery." he bragged
Describing his look, he said he looks like a "Confused bimbo" as it takes him an hour to get ready everyday.
According to him, he loves his big lips, the small waist and big butt but he never feels he is extreme enough yet because his plan is to undergo more surgeries to have something bigger than the way he is.
Angel made it known that gender isn't important to him. 
"I'm not proud to be in the LGBTQ Community nor i feel welcome all this new politics and idea don't represent me" he said: " I Had fillers on his forehead, got his head line done, Nose job, chin implant, chin liposuction, body implants, cough implants.
His decision undergoing the surgery, he said; "When i was a kid, I remember watching plastic surgery shows with my mom and i always thought "Oh wow" thats so cool, maybe one day I'm gonna grow up and do it and I did it."