Chioma had series of Abortions for him before they had a son- Anita continues to drag Davido on social media
Davido alleged sidechick, Anita Brown has continued to drag davido on social media.
In a series of posts she shared on her twitter page, she disclosed that Chioma already had series of abortions before finally getting a son with the singer.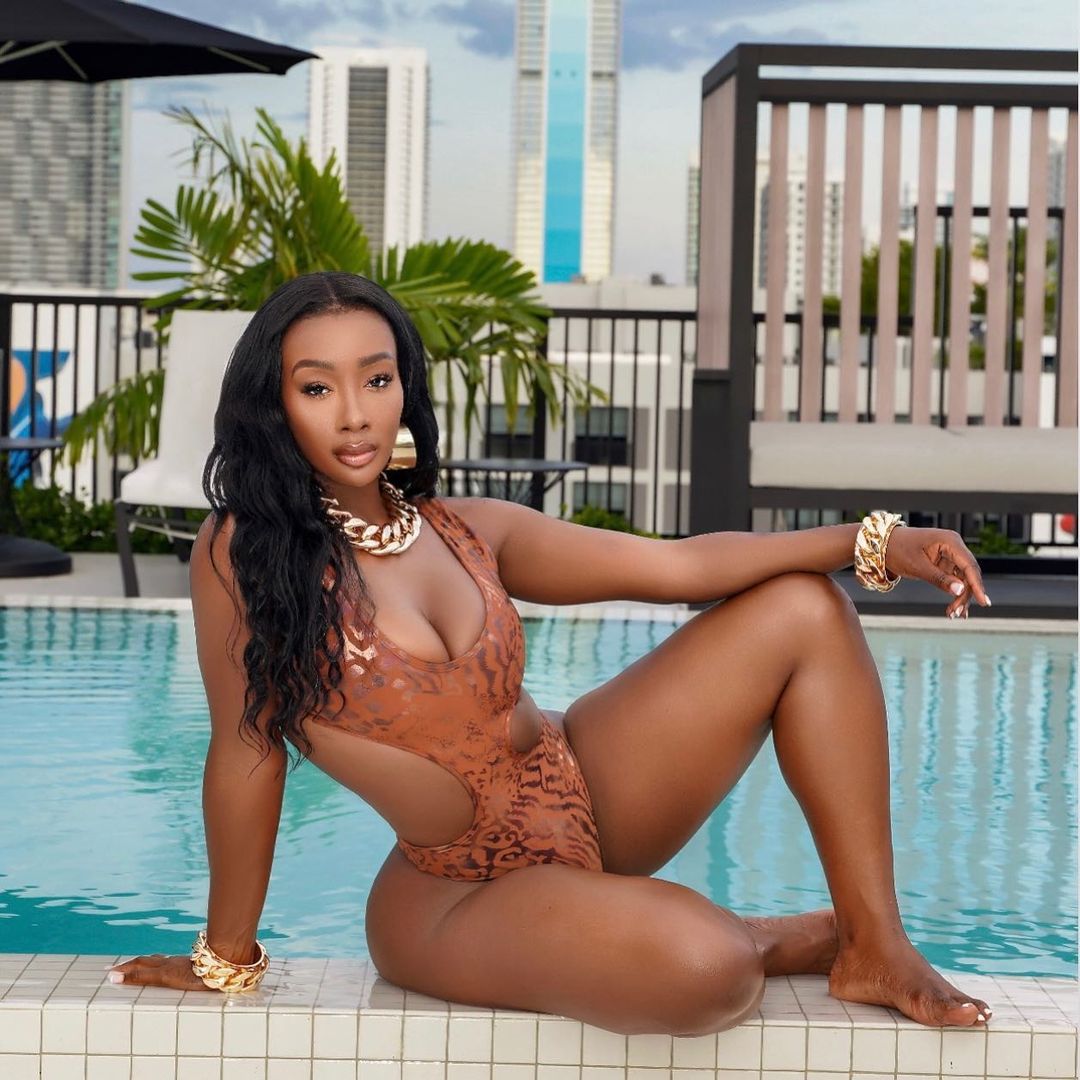 Same man that said chioma was manic right now
@davido talk about "empowering woman" lol. 
Her baby died months ago And you call her manic to the girl you're sleeping with ?!? But I'm suppose to feel sympathy ? This is the person y'all look up to ? Lmao   
It was never "my wife would feel this way, I can't do this, I need to be a supportive husband It was always my baby just died Gotta let it die down! Manipulator Devil Evil !!!! Y'all are all going to HELL AND I CANT WAIT TO SEE IT!  I DO NOT WANT THAT SPOT I DO NOT WANT TO BE WIFE I DO NOT WANT NO MAN BRINGING ME AIDS OR HIV & calling it MARRIAGE! 

I can see why he love abortion His wife had a few of them Before they finally got a son Fucking evil ass people From the time i known you You been having females calling about babies and abortion DIRT BAG ! Could never!
@davido stay tuned for that next STD YOU CANT get rid of I guess I see why they say until death do us part! NASTY LOYALTYEvil ass Nigerians Sacrificing babies and shit I would never want parts in no demonic culture !
@davido WICKED  Your child passing warrants you to have sex with a bunch of different woman raw, but we have to respect what that your child passed away almost a year ago and that u have a newlywed ?  Would u have married if your child didn't die ? 
You should be ashamed Your dirty actually And placing blame on woman is even worse Be a real man 
Pathetic That's why u got bad luck and bad shit keep happening with you 
@davido YOU ARE THE DEVIL ! YOUR ENTIRE EXISTENCE   
So sad All u know how to do is beg females Beg beg beg to try to get what u want Pathetic excuse as a man 
@davido u wasn't capable of being a good father that's what God took it from you ! CLOWN ! 
I don't ever need to seek vengeance because what God has done to you and will do to you later, will show you. And that's enough for me 
This is what y'all call a good example in Nigeria lmaoooooo Y'all should be ashamed Pathetic ! Y'all must be some satanic fans 
When u do wrong by people Karma is REAL God going to keep taking away things you love the most until you learn ! You reap what you sow in the worst ways
Improve in your dressing- Nigerians reacts to Tacha new photos
Nigerians have had mixed reactions to photos of BBNaija star Tacha, who recently shared them on social media.
The photos were taken after the actress appeared on BigFriday Radio Station's show, and she asked her fans and followers if they had tuned in.
While some fans found the photos lovely, others had a different opinion.
Some Nigerians commented on her posts, saying the photos could have been edited better, while others said they did not find them appealing. 
Read below…….