Actress Amarachi igbidimah celebrates her son as he turns 8months
Nollywood actress, Amarachi igbidimah has taken to social media to share photos of her son as he turns 8months.
celebrating him, she wrote;

I just woke up now since 8th and boom it's 10th , My heir apparent is 8 months today 😍💃 ……. @king_ashernzekwe , everyday I look at you and wonder , how did I get so lucky 😍 I spoke to you in my womb to be a peaceful child , you got here and you are PEACE yourself 😍 , The sweetest , most cheerful , smartest , Divine baby I have ever seen 🥲 ……. THANK YOU for choosing me MY ANGELIC LIGHT 💡 …. God's own you are Ezem , you are protected graciously forever In Jesus name , Amen 😊🙏
She Worked as a cleaner to send me to School in Canada – Man becomes bank manager, sends wife to the university
Abroad based Nigerian man enrolls his wife into a university in Canada after she worked as a cleaner to send him to study in canada.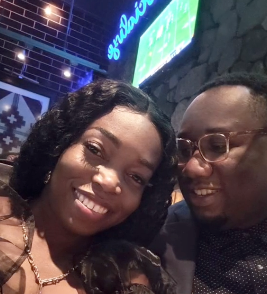 Sharing their growth and story on Tiktok, he said his wife worked hard cleaning bathrooms, toilets to further his education.
After making it in life, he paid a gesture to her by sending her back to the university to pursue a degree of her choice.
Watch the video below……..