People mocked me due to my birthmarks
Instagram model, Yulianna Yussef said she has mocked several times by trolls due to her birthmarks.
Yulianna said people run away from her while others avoid her over her body as she was told to go take a bath because she looks muddy.
according to her, she was born with Congenital Melanocytic Naevus (CMN) which is a brown or black mole present at birth. They can be very large, covering up to 80% of the body, and very numerous – up to hundreds in one individual. Some people with large or multiple CMN have an increased risk of melanoma (a type of cancer). At the moment, large or multiple CMN are mostly untreatable.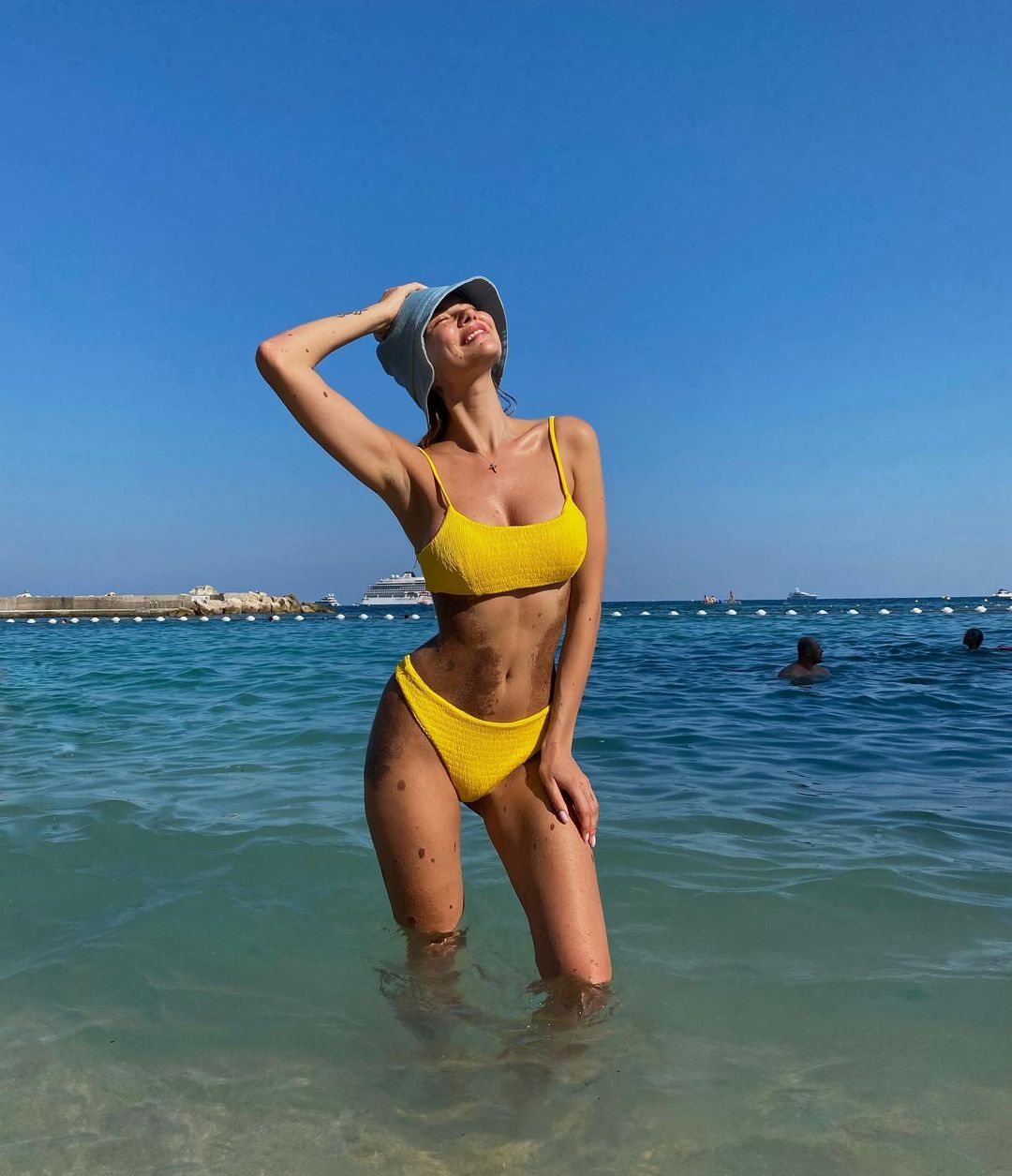 She stated that she has been all of the world to visit doctors because she needed more information about the disease.
However, she visits doctors every 3 months to check all her moles as the CMN extends from her back to her front.
She also said her doctors told her she has over 2,000 birthmarks on the rest of her body.
According to Yulianna she started noticing this disease on her body at the age of 8 but bullying starting at the age of 14 whereby she was scared to go outside. 
"I was made to believe nobody would ever love 'a girl with a black and hairy back'," she told Cover Real Life. 
"My childhood was a difficult and traumatic time."   
After years of 'hiding', hating herself and being 'afraid' of people, she thought the only way to move forward was to boost her own confidence. 
"I made a decision. The decision was to be happy, healthy, feel beautiful and confident and sexy in my own skin, and I am now. But it's been a long way to this." She continued 
Despite the bullies and insecurities, Yulianna struggled to get more followers on instagram whereby she encourages other people who suffer from this disease to be strong in all.
17yr old boy who married 71yr old woman pays tribute to her on her birthday
A 17yr old boy who got married to a 71yr old woman two weeks after Meeting her pays tribute to her as she dies.
The love birds, Almeda and Gary Hardwick met in 2015 two weeks after meeting at Almeda son's funeral.
They both married themselves in a little ceremony which cost £137.
Despite the age gap, they proved it to people that Love does not matter age but connection and feelings.
He expressed his feeling to her revealing on how he keeps loving her more and more. 
"We've been through ups and downs together that we always overcame, looking back, it truly only made us stronger." 
"You're truly the love of my lifetime and I love you with every beat of my heart. Here's to celebrating my queen."
 Gary who is now 26
referred her as his "Babydoll" on her 80th birthday, he wrote; 
"Happy birthday to the most amazing wife in the world. Today is not only your day, but most importantly, today is about celebrating the birth of such a wonderful & true woman with such a heart of gold.
"I'm the luckiest husband for everyday that I get to wake up beside you. You make me the happiest man each and every day and I want to always make you the happiest woman. 
"You deserve the world and until my last breath I'll work hard to give you that  . All of my happiest moments are moments I share with you. I hope you have the best birthday ever today and I hope you enjoy all of your surprises my love. 
"You're truly the love of my lifetime and I love you with every beat of my heart. Here's to celebrating my queen. Happy Birthday baby doll." 
His plans on celebrating his wife birthday, he said;
 "Wine infused salmon supper, really good wine, birthday cake, and surprises for my baby doll."