Late Prophet TB Joshua's daughter bags Masters degree in US (Photos)
Late Prophet TB Joshua daughter, Promise Joshua bags a Masters degree in public Administration from columbia University in US.
The announcement was made by Dele Momodu who shared her photos on instagram.
He wrote; 
"JOY IN THE HOUSE OF PROPHET T. B. JOSHUA… 
Massive congratulations to MS PROMISE JOSHUA, the affable daughter of PROPHET TEMITOPE BALOGUN JOSHUA who graduated from Columbia University, in the City of New York, with a Master's of Public Administration (MPA). She finished her final semester with a 4.08 GPA, which she's really thankful for. Here are some of the grad pictures from the graduation day!"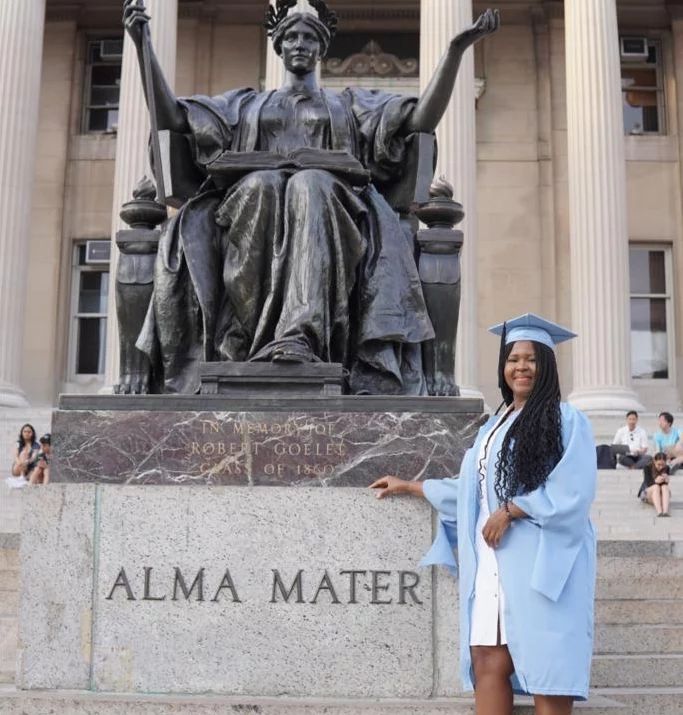 My friend told me to terminate my pregnancy not knowing she was pregnant- Lady laments
A Kenyan woman, @hannahnoons advised women to be careful with the type of friends they make.
In a video she shared on tiktok, she recounted on how one of her friend advised her to terminate her pregnancy and then she was just 20yrs old when she got pregnant.

She said: "I got pregnant at 20. When you don't know better, you don't do better.That age is you think our parents know nothing and your friends are lit. There was a friend who was telling me, does that fur bother you? You have 6 days, let me find you a pill.
I got my baby on September 22, and she got her baby in the second week of August, which means all this time she is telling me to take out my pregnancy, she was pregnant.

I still don't know if she was my friend."
She also advised people to run to God and pray rather than gong to friends because they will mislead them to the wrong path.
"There is this habit of running to your friends leave it. There is a woman who did not accept the advances of a certain guy because he did not have a car. Right now, the guy has a car, and he does not want her anymore. Right now, she is stuck saying, 'you know that guy used to hit on me' Continue with hao mabeste wako,"