I Came, I Saw And I'm Coming Back Home Intact- Virgin corper celebrates herself
A 20 yr old virgin corper, Justina Dauda celebrates her completion of her NYSC Service while disclosing that she came back as a virgin.
The lady took to facebook to shower accolades on herself for starting her one year service as a virgin and returning home the same way.
Sharing photos of herself with her customized corper cloth "Virgin" and certificate, she wrote;
"Diary of the virgin corper 2023. I came, I saw and I'm coming back home intact. Those who mocked me gave me the strength to come back home intact. The 20-year- old corper is here to say thank you Lord," she wrote in a Facebook post on Thursday, May 25, 2023.
"Dedicating this special day to Taraba state University department of political science and international relations class of 2021. I pray for more virgin corpers from Taraba state University."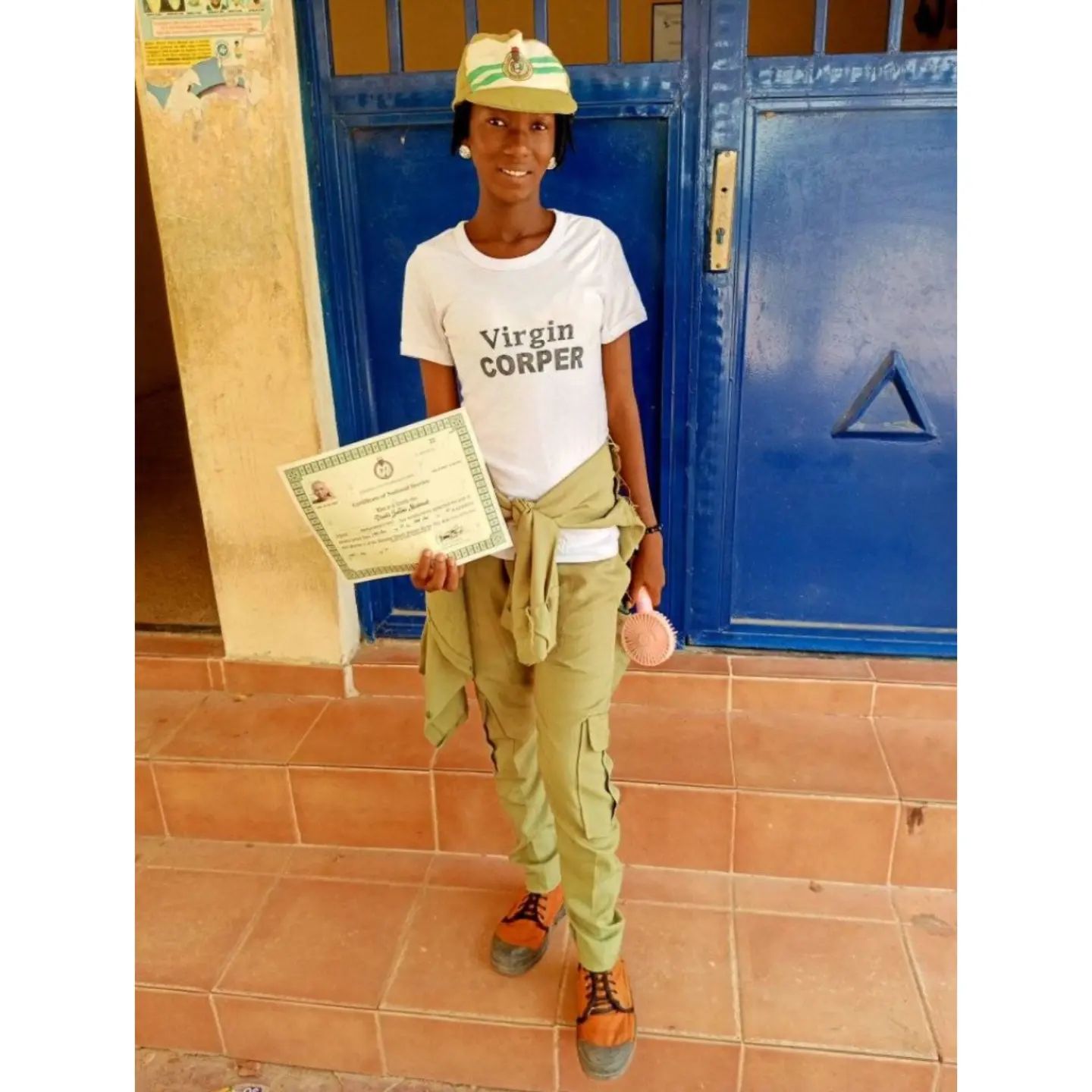 I can never date a short man- Lady
A Young lady has revealed that she can never marry a short man.
Speaking in Swahili, she said she cannot be short and she will be dating a short man as she needs someone who is tall and handsome.
In her words;
"I'm short already. We can't both be short.
"If I can see above your head standing, I don't want you, even if you have money and looks. I can't"
See video below………..
View this post on Instagram