I quitted my Job as an Accountant to start Sleeping with married men- Lady spills
Mia Lee who used to work at New York Financial district job at wall street has said she quitted her job to start sleeping with married men.
She stated that she earns £1,500 or £1,200 per hour.
Describing herself aa a Psychopath, She says she views things in a "transactional" manner, according to Insider's report.

"I don't really have empathy," she declared during an interview about her racy career U-turn. 
"I'm much more cut and dry."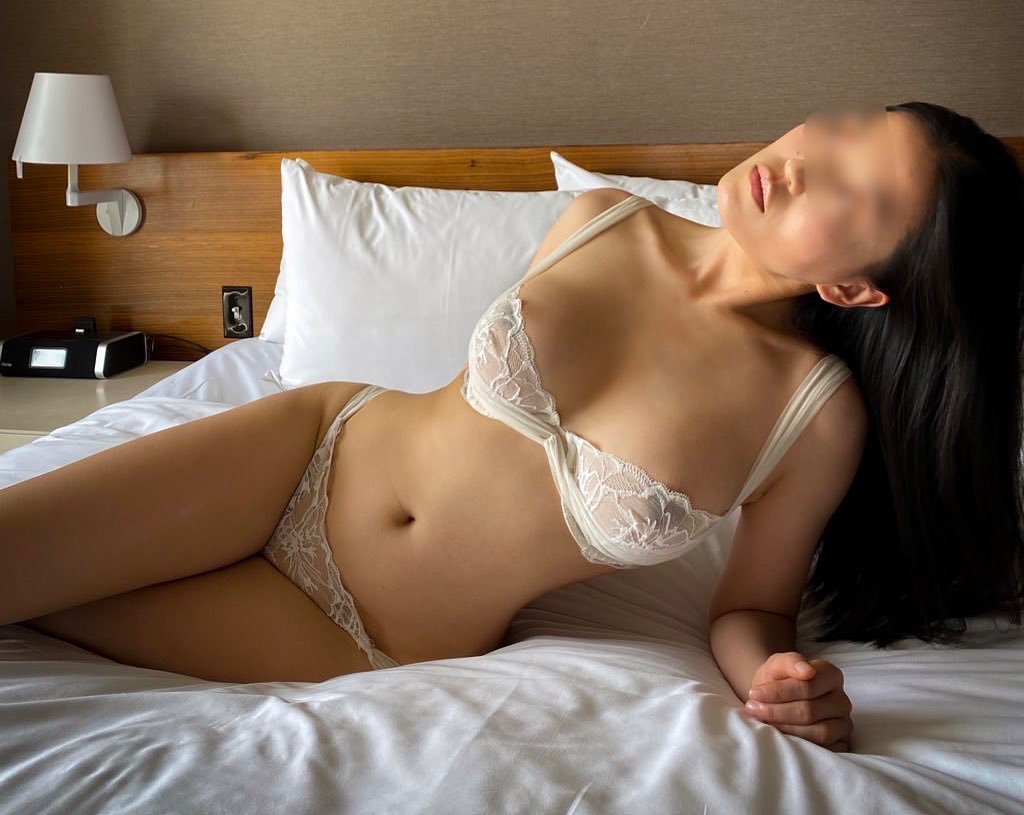 Before quitting her job to work as a s!x worker for married men, lee had been working as a Forensic accountant for years after she was diagnosed with Depression in 2018.
She now offers wealthy Wall Street clients, who she used to call her colleagues a "girlfriend-for-hire" service. 
She also has a $20,000 (£16,000) 48-hour deal where paying customers can fly her to a location of their choice, and she will pose as their business associate or girlfriend at high-stakes meetings and power dinners. 
"My tagline is, 'You can take the girl off Wall Street, but you can't take the banker out of the w***e,' and it turns out that plays really well into a lot of professional gentlemen's dream-girl-from-the-office fantasies," Lee told Insider. 
Despite not publicly revealing her real name, age or face, Lee, who claims she feels no shame about her sex work. 
She signed up for her first escort job on a website several years ago and says she experienced 20 minutes of "pretty bad sex" on her first job — but says it made her $1,000 (£807) richer. 
"Instead of feeling dirty, I remember depositing that money into my bank account and being like, 'I have gamed the f**king patriarchy," she exclaimed. 
Although Lee charges pricey fees, the sex worker says that business often "fluctuates." 
Last year, she expected to make between $400,000-$800,000 (£322,800-£645,700) before tax. 
However, despite the work not being totally stable, she says she's earned something else from her new racy career – happiness. 
Source: Dailystar.co.uk
Woman left with rotten nose after undergoing Fillers to enhance her beauty
A woman named Krysta has opened up about the frightening consequences of a cosmetic procedure that went wrong.
In 2016, she began getting filler injections to enhance her appearance, but one procedure went horribly wrong, leaving her with a damaged nose.
CLICK HERE TO SUBSCRIBE TO OUR YOUTUBE CHANNEL, KEEP UP WITH THE LATEST NEWS VIDEOS UPDATE ON YOUR TIMELINE
The filler caused her nose skin to rot and fall off, leaving her with a black nose which she was unable to move it all around
She said: "I had been having Botox since the 90s and loved that and had amazing results," she said. "My husband is 10 years younger than me and after he joined me here [in Seattle], in a period of about two weeks I got mistaken for his mother three times."
"I don't know if it was my neck or my cheek or what was giving away the difference in our ages, but I needed to do something about this. I sought out filler in 2015. I felt like I was really safe and in really good hands so I signed the consent form, which just had some warnings about bruising and swelling and a risk of infection. I didn't see anything else that concerned me at all."
In 2020 Krysta wnet for a wedding gig before the nose issue became worst. And then, she was giving a an injection which permanently disfigured her face.
She continued: ""When I got home that day [October 12 2020] I started feeling a strange numbing, tingling sensation. And it my face started getting really swollen and I started slurring my words."
"It was getting progressively worse. In the morning I called the doctor's office and they said to come in right away. The doctor examined me and then left the room and came back looking very nervous. He told me he hit a blood vessel,"
"I was terrified and confused and just did whatever they suggested and waited for more information when I would go back to the office every day. He still never told me that I could get necrosis and lose pieces of my face. He kept saying it's going to get worse before it gets better but you're probably going to be fine in about six weeks."
"I was very shocked when that day came along where I was dressing the wounds with the ointment that my doctor gave me and I saw the bottom of my nostril snap and detach from my upper lip. It caused some PTSD when I witnessed my face burning and melting and falling off."
"That was really terrifying. It was Halloween of 2020 the day that my entire left nostril just detached and was dangling there by a tiny piece of flesh. I was in shock and terrified. When you hit a blood vessel it blocks it and freezes it."
As a result of the botched procedure, Krysta's mouth was so swollen that she was unable to open it properly. This made it very difficult for her to eat, and she lost weight as a result.
She added: "My entire left nasal passage and the inside of my mouth also looked like that and felt like it was on fire
 "I went to see another doctor who specialises in reconstruction surgery. He took my bandages off and handed me a mirror and said it's not going to grow back."
"That was a really rude awakening. I really didn't realize until that day that it was just gone. That was when I lost my will to live. I knew I couldn't work. I've been working as a model and singer for 30 years and you can't do a lot without a whole face."
"I haven't been able to go back to work full time because I have such horrible breathing and breath support issues with my missing nostril and shrivelled nasal passage. It was a great life until this happened to me. I really miss it."
How she felt after wearing a prosthetic nose, she said:
"I felt relieved when I saw the prosthetic for the first time. I was just so relieved and grateful that I had a face again. My prosthetics person is a genius. I'm still screwed up and scarred and have to wear a fake nostril, but I can live a normal life."
"It's attached to a nasal stent so it's a breathing tube with a tiny little nostril at the end of it. When I put the prosthetic in it opens up that shrivelled, scarred nasal passage. It's functional as a breathing device. I don't know how I would have survived any of this without the prosthetics. They are amazing. I can't wait for new ones."