Man dies after Wife got pregnant for another man Abroad (Details)
A nigerian man dies in shock after finding out his wife is pregnant for another man.
In a story shared on Twitter, It revealed that the man sent his wife abroad but later regretted his actions for taking her there.
According to a twitter user @Bolanlecole, The man sent his wife to travel to the UK alongside with his 2 children and getting there, she started associating with another man, she eventually got pregnant and had given birth without him knowing what happened until he heard the news.
A man struggled and sent his wife and two kids to Liverpool in uk for better life and conducive environment only for the wife to start having affairs with another man and even got pregnant for the man. The husband in Nigeria didn't know until the woman gave birth, it was the shock of the news that killed the man. Things are happening.
She Worked as a cleaner to send me to School in Canada – Man becomes bank manager, sends wife to the university
Abroad based Nigerian man enrolls his wife into a university in Canada after she worked as a cleaner to send him to study in canada.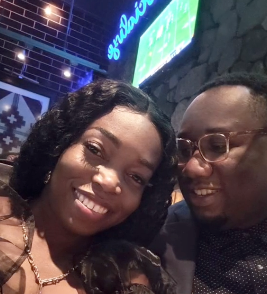 Sharing their growth and story on Tiktok, he said his wife worked hard cleaning bathrooms, toilets to further his education.
After making it in life, he paid a gesture to her by sending her back to the university to pursue a degree of her choice.
Watch the video below……..