My time on earth is ending soon, I will soon leave- Pastor Odumeje spills
Nigerian Pastor, Odumeje jas revealed that he will soon die that his time is near.
This revelation comes during his church service which was held at his church in Onitsha, Anambra state.
Odumeje said that his time is about to come to an end because he has finished his ministry on earth and he is about to go and Join his God.

I have called my little son, King David, and I told him that very soon, I your father will leave. You must take care of your brothers and your mother.   
I came to this world for a purpose, and that purpose has been fulfilled. I have finished my earthly ministry, and I wil leave soon.
She Worked as a cleaner to send me to School in Canada – Man becomes bank manager, sends wife to the university
Abroad based Nigerian man enrolls his wife into a university in Canada after she worked as a cleaner to send him to study in canada.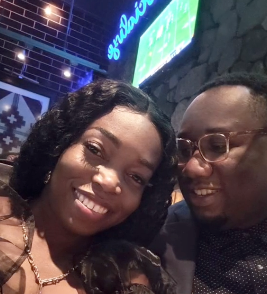 Sharing their growth and story on Tiktok, he said his wife worked hard cleaning bathrooms, toilets to further his education.
After making it in life, he paid a gesture to her by sending her back to the university to pursue a degree of her choice.
Watch the video below……..