Man banned from buying food on credit in Canteen (Photos)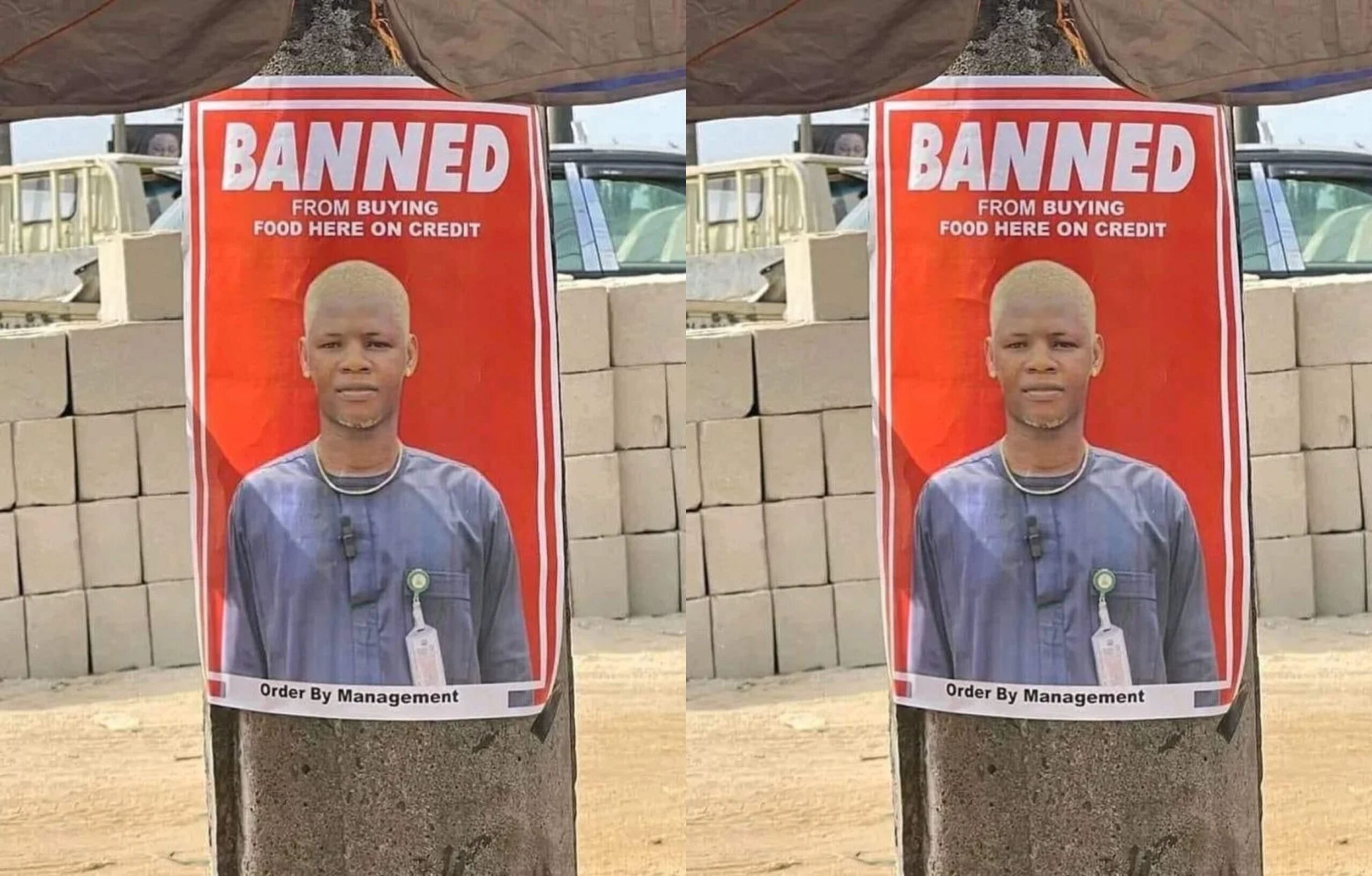 A Canteen Owner goes extra mile to ensure that one of their regular customer does not come to their place and eat for not always for food whenever he visits the lodge.
The food seller did a poster of the young man everywhere for always coming to eat food at their place and promising to bring the money when next he comes.   
The Poster clearly showed his face with a write up "BANNED FROM BUYING FOOD HERE ON CREDIT.
You wey no be virgin dey look for rich man- OGB slams ladies
Nigerian skit maker OGB has made waves on social media with his controversial views on the subject of marriage and virginity.
In a recent post, he said that women who are not virgins have no right to expect to marry a rich man.
OGB drew comparisons to  Virgin Mary, stating that only a woman who is pure in body can be like her.
See his post below……